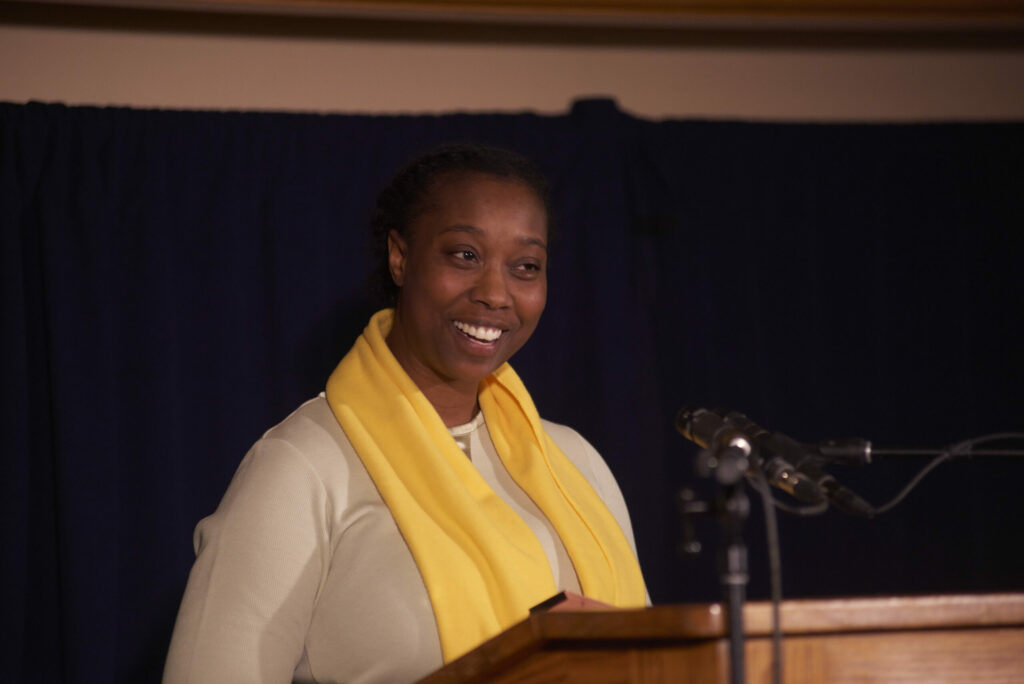 As a daycare provider, classroom teacher, and homeschooling mother of ten, Esther Fleurant has a deep respect for education freedom and the opportunities it can open up for the next generation of eager learners. Esther and her husband Caleb have eight children at home ranging from second to twelfth grade, all of whom are homeschooled Children's Scholarship Fund New Hampshire (CSF NH) Scholars. Their two older children – both CSF NH alumni – have graduated already. The eldest is at Rochester University in NY and the other is pursuing a music degree through Berklee School of Music's online program.
"I love education. I love for my kids to know more than I did. Knowledge is powerful. You give that to your kids and you open the world to them." It was in that drive to provide the best educational opportunities for her children that Esther first heard about Children's Scholarship Fund.
When her oldest son was still in Kindergarten at Mount Zion School in Manchester, NH, the headmaster at the time gave her information about scholarships her family would likely qualify for and introduced her to Kate Baker, Executive Director of CSF NH. That ended up being more of a reintroduction. "It turns out we already knew each other. Kate had been the voice instructor for my daughter! We went way back… we were literally family!"
The first few years of receiving CSF scholarships allowed Esther's family to explore many different schools while she was able to continue working as a teacher. The children were thriving in many ways. "With private schools, with help from CSF, my children can go anywhere they want. The support from CSF combined with whatever scholarship the school has makes it all possible. There is no way I could do private school without this help."
Over time, though, private school was not the best fit for her busy family.
"I missed the kids, and I was missing home. All I was doing was driving them around to school activities. We didn't have any time together." Then COVID happened, and she and her husband had made the decision at that point to homeschool, which she had tried early on in her children's education.
"Time is precious. When I was working [outside the home], I was running on three hours of sleep. I put on a good face for the classroom, but when I came home, I didn't have anything left for my family. I have to be home for my kids, especially with COVID. It's a healing process. It's better when you have choices."
New Hampshire's Education Freedom Account (EFA) Program (administered by CSF NH) that was launched in June 2021 has made it possible for the Fleurants to experience many learning opportunities available to homeschooling families.
"With homeschool, we don't get a lot of money for scholarships to make ends meet. When the EFA was added in, it allowed us as parents to access more resources. It took some of the strain off."
The EFA program has made it possible for the Fleurants to cover the cost of educational materials and curricula and to explore a wide range of learning experiences, such as camps, swimming and music lessons, and Classical Conversations.
"You can try many different curricula, books, resources, and activities. You have the liberty to try different things. Giving your child a chance to get to know themselves is huge," Esther told us. "Even in the best schools, students have to comply with a standardized program, whether it's a fit for them or not. With homeschooling, you have the freedom to adjust in the moment, and time to get to know who they are, time to voice opinions, time to get to know family."
One pervasive idea about homeschooling (from those who have not experienced it) is that it does not allow for "socialization" of the student. Esther has not found this to be the case. In fact, she has seen that her children have made many long-lasting friendships in homeschooling through programs like Classical Conversations that have locations across the state and across the country, making it possible to easily adjust based on geography and not lose a step.
"Parents are willing to drive far if there's nothing near them, because there's great trust in the program. But driving can get crazy. Another one opened up in Derry which is closer to us, and I have the freedom to do that. My children can continue making new friends, adding up friendships. A friend took a vacation in Alaska and was able to go to Classical Conversations there. That's awesome. If that doesn't work for a child, you pick something that works."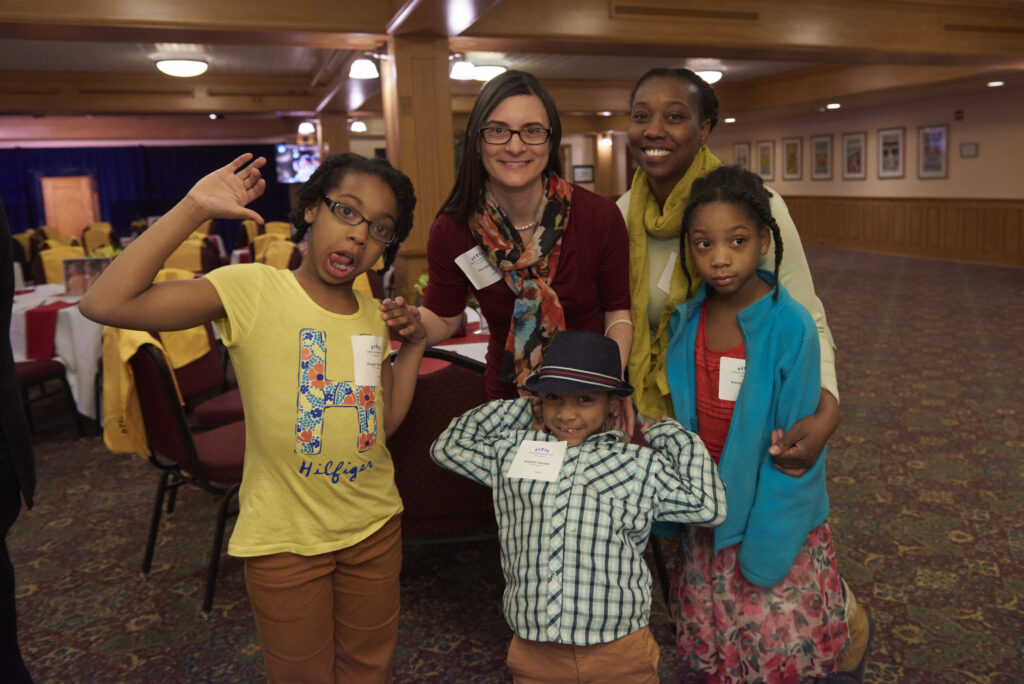 Esther has found that homeschooling can help children become more independent and make quality decisions rather than having everything be standardized.
"'I need someone to grade me' is the idea in private school. The kids don't see it yet, but I can see how they are growing. I don't want them to be robots, to just rely on someone to come and teach them stuff. I want them to know how to find out for themselves and make critical decisions and have a voice in public with strong communication skills. I want them to know the difference between a debate and a fight. I want them to be able to think for themselves, not be naïve, protect themselves. Go learn the answer and help someone else figure things out, fix things, find the tools."
Esther exudes the gratitude and optimism that she hopes for all parents. "It's amazing to know CSF is out there looking out for parents…. Parents should be grateful that people believe in them and their dreams for the future of their kids. Parents should not give up on what they want for their kids and their family. It can be crazy but it's worth trying," she said. "Partner with the school and teachers (if you send your kids to private school). If homeschooling, provide a quality environment and resources so when you're having a bad day, they have all the resources at hand. It's not the end of the world. You've already prepared the environment (the books, the yard, the room). We can breathe. It's about them growing."
All New Hampshire children, regardless of family income or neighborhood, should have the education that is the right fit for them. Partner with us in this mission, and receive the highest tax credit available in NH for your donation.